David Finneran, B. Mus.
Piano, Guitar, Theory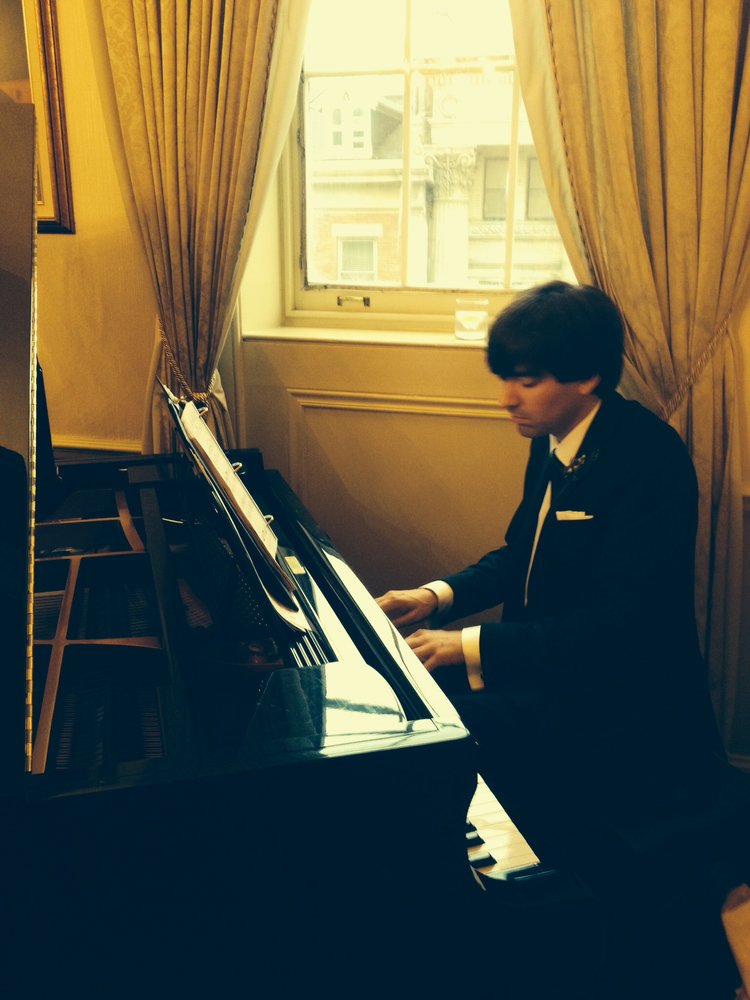 I have been involved in music since age 8, when I began attending St Michael's Choir School (SMCS). At St Michael's, I received extensive musical training and I toured frequently as a choirboy, performing in places like Rome, Vatican City, Trinidad and Tobago, as well as numerous cities in Canada and the U.S. On numerous occasions I was a featured soloist for annual SMCS Christmas concerts at the legendary Massey Hall Theatre, which provided me with unparalleled performance experience. Other highlights included singing for Pope John Paul II with the choir during the World Youth Day 2002 Mass service, filming episodes of Daily Mass for Vision TV, and performing at many weddings and funerals at St. Michael's Cathedral.
My knowledge and enjoyment of many genres of music moved me to learn guitar, drums, and organ. I also studied piano through Grade 10 at the Royal Conservatory of Music. To further my education, I moved to Ottawa and completed a Bachelor of Music at Carleton University (CU). At Carleton, I focused on classical piano performance and composition while rounding out my knowledge in jazz theory and music history. I was also a member of three choirs: The Canadian Centennial Choir, The Carleton University Choir, and The Capital Vox Choir, a jazz choir led by Elise Letourneau. In 2011, I represented Carleton along with two other students at the Governor General's Performing Arts Awards where William Shatner received his lifetime achievement award. In my fourth year, I co-founded the Carleton Music Showcase Radio show on CKCU 93.1 where I hosted a 30-minute (now 1-hour) program that highlighted the lives and works of music students at CU.
Upon receiving my degree in 2013, I honed my teaching skills with the aim of making a career out of music. Now with over eight years of experience, I have filled my schedule with private music students and live performances. I was also an instructor at Grand Staff School of Music (Thornhill, ON) from 2014-2020.
Outside of teaching, I continue to perform in ensembles in the GTA. Previously, I sang in the Toronto Oratory Choir at The Holy Family Church in Parkdale and at St John's York Mills Anglican Church. Today, I can be heard singing for services at St John's United Church in Oakville and as Tenor II Lead in the Etobicoke Centennial Choir.