Thalia Cook-Hansen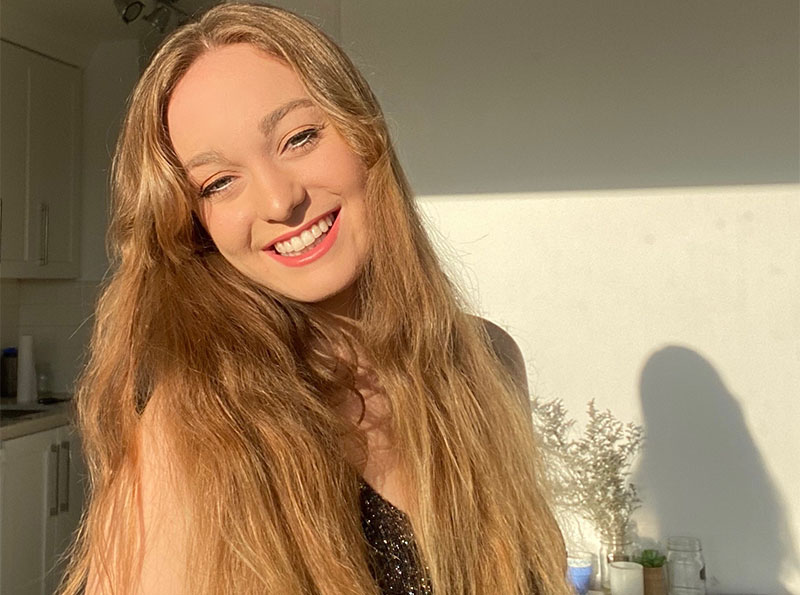 Voice, Piano, Musical Theatre Teacher
Thalia is a voice, piano, and musical theater teacher originally from Maine. She loves singing and making music of many genres. Currently, she is studying classical voice/opera at the Glenn Gould School of the Royal Conservatory in Toronto. She has been teaching voice for six+ years and piano for two. She is classically trained in opera as well as performs pop, jazz, and acoustic songs regularly. Thalia has worked in the music therapy field, with both adults and children, and strives to create a positive, caring, and engaging environment for her students. She has consistently had a strong bond with all of her students.
Thalia places an emphasis on musicality and bringing out each student's true and natural voice. She believes that instilling a passion and love for both the learning process as well as the uniqueness one can bring to their music is the perfect combination. She fosters a teaching method based on pedagogy and healthy singing, as well as fun.
A graduate of Walnut Hill School for the Arts, in Natick, MA, Thalia received her diploma with a major in classical voice and a minor in jazz. She also participated in the New England Conservatory Prep Program in Boston, MA. During these four years, Thalia performed many roles including The Fairy Queen in Purcell's Fallen Fairies. After this, she spent a year studying in Vienna, Austria continuing her studies in classical voice and learning the German language.
Thalia recently debuted her role as La Contessa in a production of Le Nozze di Figaro and Madame Silberklang in a production of Der Schauspieldirektor. She has performed solo and ensemble works in various venues around cities in New England, Germany, and Austria, and is about to debut her role as Barabina in the Estates Theatre in Prague.
Thalia is excited to be joining the Avenue Road Music team and is looking forward to meeting all her new students!