Vanessa Yu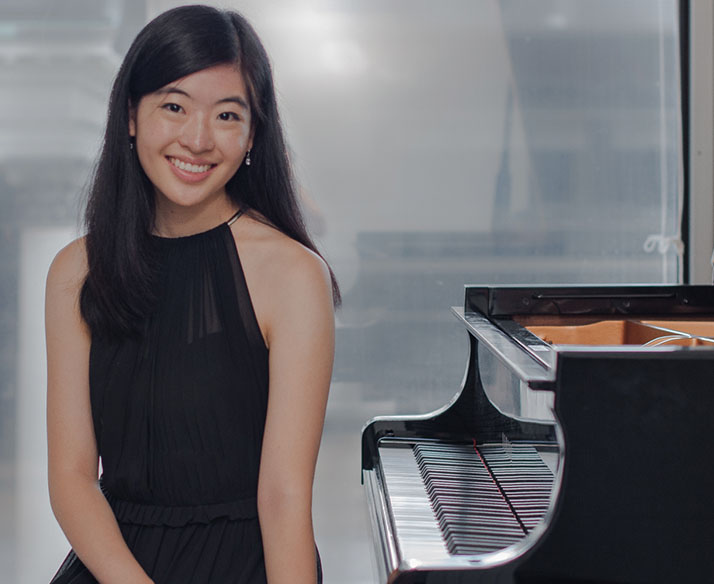 Piano Instructor
Toronto-based pianist Vanessa Yu is establishing herself as a sensitive and vibrant musician, recently winning the Grand Prize at the 2021 Pacific Rim International Music Festival and receiving an invitation to perform at Carnegie Hall in New York City.
Since making her orchestral debut with the Etobicoke Philharmonic Orchestra, Vanessa has also presented solo and chamber programs for the Scarborough Philharmonic Orchestra, the University of Toronto's Thursdays at Noon recital series, and Confluence Concerts, among others. Her performances have taken her across Canada to venues including the Pyatt Hall of the Vancouver Symphony Orchestra and the Eckhardt-Gramatté Hall in Calgary.
Most recently, Vanessa performed Chopin's Second Concerto with the North York Concert Orchestra and collaborated with the Kindred Spirits Orchestra. As a winner of the Texas State International Piano Festival Concerto Competition, she will be featured as a soloist with the Central Texas Philharmonic Orchestra.
Garnering awards at the local, national, and international level, Vanessa recently received first prizes at the Aegio International, OMFA Provincial, and Steinway piano competitions, as well as top prizes at the Chicago International (USA), "Città di San Donà di Piave" International (Italy), Elevato International (Switzerland), France Music International and CMC National competitions.
A student at the University of Toronto under the tutelage of Enrico Elisi, she is the recipient of the Alice and Armen Matheson full scholarship and University of Toronto Scholar Award. Vanessa has pursued additional studies at the Orford Musique Academy, Leon Fleisher Academy, and Texas State International Piano Festival, playing in masterclasses for renowned musicians including Julian Martin, Jonathan Biss, Boris Slutsky, John Perry, and Anton Nel. Previously, she studied with Dr. Michael Berkovsky and Victoria Gimelshtein.
Vanessa holds an Associate Diploma in Performance (ARCT) from the Royal Conservatory of Music. Passionate about visual media and community-building, she is also a freelance calligrapher and workshop instructor. She holds bullet journalling workshops with clients such as Google, and frequents as an avid volunteer in her community.