Classes Available for 2022/2023 Season
NEW!

Registration is now open for the Spring 2023 Brown School After-School Program!

TUES: Jazz-Funk Dance (Gr 3-6) | WEDS: Beginner Keyboard (Gr 3-6) | THURS: Intro to Broadway (K-2)

Participating students will be picked up at Brown Junior Public School (454 Avenue Road) at 3:10 p.m. and be supervised to walk to Avenue Road Music and Performance Academy (460 Avenue Road).
Please click "Brown School After-School Program +" below for more information.
---
Our Winter Dance Classes are still accepting students!

Ballet, Jazz, Conteporary Dance Classes for kids and adults - taught by Annie Cassar

Please click "Dance +" below for more information.
---
Beginner Keyboard Group Classes in our New-Age Keyboard Lab - Starting in Feb!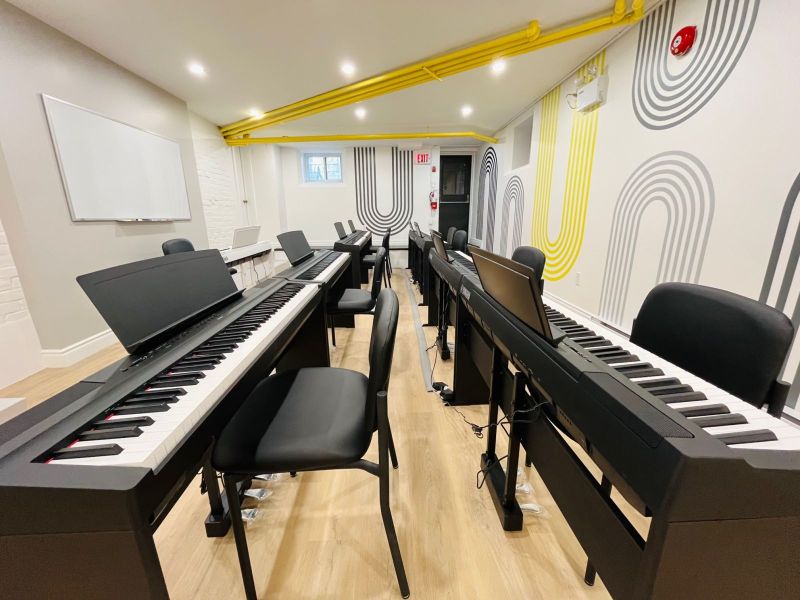 Kids: Wednesdays | 3:30 - 4:15 pm ; 4:15 - 5:00 pm
Teens: Thursdays | 5:30 - 6:15 pm
Adults: Saturdays | 1:30 - 2:15 pm
Please click "Music +" below for more information.
---
Little Fingers Music Keyboard Class @ Avenue Road Music & Performance Academy - Starting April 15!
Ages: 9-12
Time: Saturdays 10:30 a.m. & 11:30 a.m. (2 classes offered, choose one)
Cost: $350
Dates: April 15th - June 24 (10 Classes) No Class May 20
Venue: The Electronic Keyboard Classroom @ARMPA
Min/Max: 4/8 children
Teacher: Charlie Kert
---
Music
---
Musical Theatre/Voice
---
Dance
---
Brown School After-School Program
---
Spring 2023 Brown School After-School Program
Student Registration Form:
---
*All group classes must have 4 or more participants to be held
All scheduling is subject to change. Please contact us about scheduling needs.
Complete Dance Program Info
---
Enrol or Schedule a Class
Use our form to enrol or schedule a class, or inquire about preferred timing and dates.
Payments
School terms are from Sept 12 - Jan 31 approx 16 weeks depending on day of class, and second term is Feb 1 - June 16 approx. 18 weeks with a final recital in June.
There is a $40.00 Enrollment fee for all new students and payment terms are:
Full year private lessons paid with cheque or e-transfer will get a $100 discount. (Cancellations available with 4 weeks notice)
Discounts available for multiple classes between disciplines or multiple family members
Alternative payment option. Full year tuition broken down into 4 postdated cheques. note a $20.00 admin fee per cheque applies.
Please transfer your payment to enrolment@avenueroadmusic.com.