Piano Recital by Asher Armstrong - Marbin Matinees Concert Series
March 11, 2023 | 02:00 PM - 03:00 PM
2023-03-11 02:00 PM 2023-03-11 03:00 PM Piano Recital by Asher Armstrong - Marbin Matinees Concert Series Avenue Road Music and Performance Academy (Gordon Lightfoot Concert Hall) 460 Avenue Road Toronto, ON, M4V 2J1 America/New_York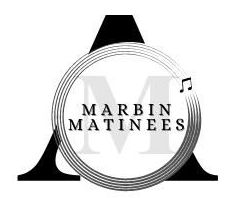 Asher Armstrong, an established music scholar and piano professor, will perform a dynamic program of romantic and contemporary repertoire. Salon concert setting. Reception to follow.

Recital Program
Johannes Brahms - 7 Fantasien (1892)
Dora Pejačević - Piano Sonata No. 2, Op. 57 (1921)
César Franck - Prélude, Choral et Fugue (1884)
Franz Schubert/Armstrong - Nacht und Träume, D. 827 (1825)
Venue
Avenue Road Music and Performance Academy (Gordon Lightfoot Concert Hall)
460 Avenue Road
Toronto, ON, M4V 2J1
Request Tickets
Tickets to the event are offered without cost. Donations are invited. Charitable tax receipts will be issued for donations over $20. All donations go to support emerging artists.
About Asher
Asher Armstrong is an Assistant Professor of Piano at the University of Arkansas, formerly having held positions at the University of Toronto. A member of the Royal Conservatory's College of Examiners, Armstrong adjudicates hundreds of pianists across North America every year. As a performer, he appears with orchestras in Canada and the U.S. and frequently as a recitalist (most recently at the Walton Arts Center and the University of Arkansas), and recently released an album of Brahms's last keyboard works. An enthusiastic music scholar, Asher has been published by Cambridge University Press's Tempo, Clavier, American Music Teacher, Piano Journal, and others. He holds degrees from the Cincinnati College-Conservatory of Music (MM) and the University of Toronto (DMA), where he worked with renowned pianist-teacher Marietta Orlov.