Recital by Young Virtuoso Pianist Liam Pond - Marbin Matinees Concert Series
April 2, 2023 | 02:00 PM - 03:00 PM
2023-04-02 02:00 PM 2023-04-02 03:00 PM Recital by Young Virtuoso Pianist Liam Pond - Marbin Matinees Concert Series Avenue Road Music and Performance Academy (Gordon Lightfoot Concert Hall) 460 Avenue Road Toronto, ON, M4V 2J1 America/New_York
"De Paris à Moscou"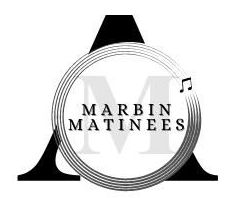 Award-winning young pianist Liam Pond will perform a program of Lili Boulanger, Ravel, Rachmaninoff, Kapustin and Pond! Salon concert setting. Reception to follow.

Recital Program
Lili Boulanger - Trois morceaux
Maurice Ravel - Gaspard de la Nuit
Sergei Rachmaninoff - Selected Études-Tableaux
Liam Pond - Improvisation
Nikolai Kapustin - Variations Op. 41
Venue
Avenue Road Music and Performance Academy (Gordon Lightfoot Concert Hall)
460 Avenue Road
Toronto, ON, M4V 2J1
Request Tickets
Tickets to the event are offered without cost. Donations are invited. Charitable tax receipts will be issued for donations over $20. All donations go to support emerging artists.
About Liam
Born and raised in Calgary, Liam Pond has been studying piano since the age of 6. As part of the Mount Royal University Conservatory's Academy Program for Young Artists, Liam has enjoyed private lessons and masterclasses with world-renowned musicians such as Jan Lisiecki, Gabriela Montero, and Pavel Kolesnikov. At age 12, Liam made his orchestral debut playing the harpsichord with the Kensington Sinfonia as the winner of the 2014 Kensington Sinfonia Concerto Competition. His performance in the 2016 Contemporary Showcase earned him the national Mary Hildebrand Memorial Award for Performance Excellence from the Alliance for Canadian New Music Projects. In 2018, Liam performed the first movement of Rachmaninoff's Piano Concerto No. 2 with conductor Rolf Bertsch and the Calgary Civic Symphony, later winning first place in his age category at the national finals of the Canadian Music Competition with the same piece. His chamber group, Trio Joliso, has won numerous competitions including first place in the Alberta Provincial Music Festival in 2017 and 2018. Under the guidance of Dr. Jamie Parker at the University of Toronto, Liam enjoys studying the works of his long-time favourite composer, J. S. Bach, alongside new interests, like Ravel and Kapustin. Liam is also pursuing a minor in mathematics and enjoys weightlifting, rock climbing, and playing video games