[Cancelled] Postcards from Europe - An Art Song Recital - Marbin Matinees Concert Series
April 29, 2023 | 02:00 PM - 03:00 PM
2023-04-29 02:00 PM 2023-04-29 03:00 PM [Cancelled] Postcards from Europe - An Art Song Recital - Marbin Matinees Concert Series Avenue Road Music and Performance Academy (Gordon Lightfoot Concert Hall) 460 Avenue Road Toronto, ON, M4V 2J1 America/New_York
This Event Has Been Cancelled Due to COVID
Thank you for your understanding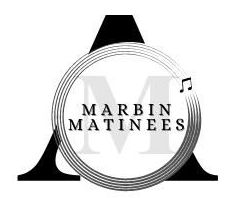 Be charmed by a beautiful program of Art Songs performed by soprano Maeve Palmer and pianist Helen Becqué. The music will take you on a tour of the capitals and culture of Europe. Salon concert setting. Reception to follow.
Maeve Palmer

Soprano

Helen Becqué

Piano

Venue
Avenue Road Music and Performance Academy (Gordon Lightfoot Concert Hall)
460 Avenue Road
Toronto, ON, M4V 2J1
Program Highlights
Dora Pejačević - Life of Flowers, Opus 19
Claude Debussy - Ariettes Oubliées
Richard Strauss - Die Nacht, Opus 10 nr.3
Richard Strauss - Ständchen, Opus 17 nr.2
Richard Strauss - Ich trage meine Minne, Opus 32 nr.1
Richard Strauss - Du meines Herzens Krönelein, Opus 21 nr.2
Régine Poldowski - Colombine; L'heure exquise; En sourdine; Dansons la Gigue
Request Tickets
Tickets to the event are offered without cost. Donations are invited. Charitable tax receipts will be issued for donations over $20. All donations go to the Joan Johnston Memorial Fund, supporting music education for those affected by cancer.