Ballades and Rhapsodies - A Piano Recital - Marbin Matinees Concert Series
May 27, 2023 | 02:00 PM - 04:00 PM
2023-05-27 02:00 PM 2023-05-27 04:00 PM Ballades and Rhapsodies - A Piano Recital - Marbin Matinees Concert Series Avenue Road Music and Performance Academy (Gordon Lightfoot Concert Hall) 460 Avenue Road Toronto, ON, M4V 2J1 America/New_York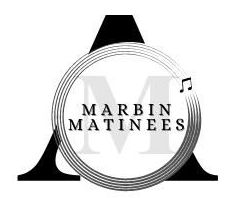 Multidisciplinary artist Ricker Choi presents a piano recital of sweeping ballades and playful rhapsodies. Salon concert setting. Reception to follow.

Recital Program
Claude Debussy - Ballade (1892)
Ernő Dohnanyi - Rhapsody in G minor, Op 11 No 1 (1904)
Frédéric Chopin - Nocturne in D Flat Major, Op 27 No. 2 (1837)
Frédéric Chopin - Ballade No 1 in G Minor Op. 23 (1836)
Ernő Dohnányi - Rhapsody in F# minor, Op 11 No 2 (1904)
Ernő Dohnányi - Rhapsody in C major, Op.11 No 3 (1904)
Venue
Avenue Road Music and Performance Academy (Gordon Lightfoot Concert Hall)
460 Avenue Road
Toronto, ON, M4V 2J1
Request Tickets
Tickets to the event are offered without cost. Donations are invited. Charitable tax receipts will be issued for donations over $20. All donations go to support emerging artists.
About Ricker
Ricker Choi (www.rickerchoi.com) has a successful career in financial risk management but his real loves are music and painting. Ricker began studying piano at age 13, after his family immigrated to Canada from Hong Kong. After earning the ARCT Diploma in Piano Performance at age 18, Ricker enrolled in York University's Schulich School of Business, where he earned an undergraduate degree and MBA. He is also a certified Chartered Financial Analyst and Financial Risk Manager.
After a 12-year hiatus upon entering university in 1993, Ricker returned to piano studies with pianist Boris Zarankin in 2005. Soon after he also started studying with pianists Lawrence Pitchko and Michael Berkovsky. An award-winning amateur pianist, Ricker has performed in festivals and recitals in Toronto and internationally.
Ricker has won numerous awards, including 2nd prize from Berlin Int'l Amateur Piano Competition (2010) and 3rd prize from Concours International de Grands Amateurs de Piano (2012).
He is also a prolific visual artist and his protest art has been exhibited in Hong Kong, New York (United States), London (United Kingdom), Toronto, Edmonton and Alberta (Canada), Dublin (Ireland) and Prague (Czech Republic). His protest art has also appeared in magazine Broken Pencil, in an article about Hong Kong protest art and zines.