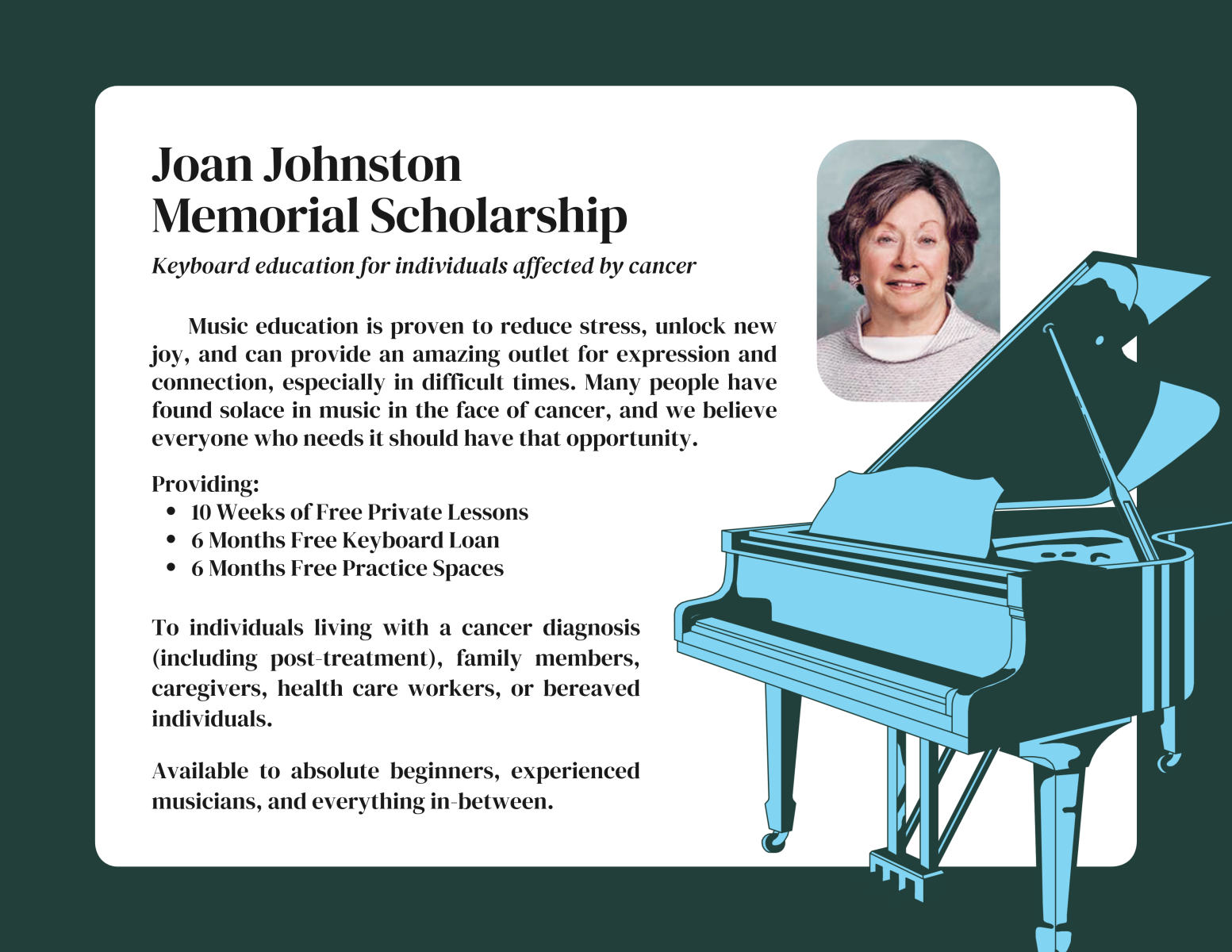 About Joan Johnston
Joan Johnston was a lifelong lover and supporter of music and champion for education. Since her early days studying with the St Michael's Choir School, Joan believed in the importance of music and the great value to be found in both study and performance. Piano was a central part of family and social gatherings throughout her life. Joan's great friends began this fund in her memory after her battle with cancer ended in March of 2022.
Joan was so grateful to those who were able to provide her incredible care, both as medical professionals and those within the community. She was in possession of a mind never at rest, and even during her long treatments would be excited by new opportunities and experiences. It is the hope of her family to continue this fund in order to provide music to those in need of that same opportunity.
Here at Avenue Road Music and Performance Academy, in memory of the incredible and musical life of Joan Johnston, we want to ensure anyone affected by Cancer who wants access to private piano lessons can afford them. From complete beginners to returners with years of experience.
---